Safety First! CBD Side Effects You Should Be Aware Of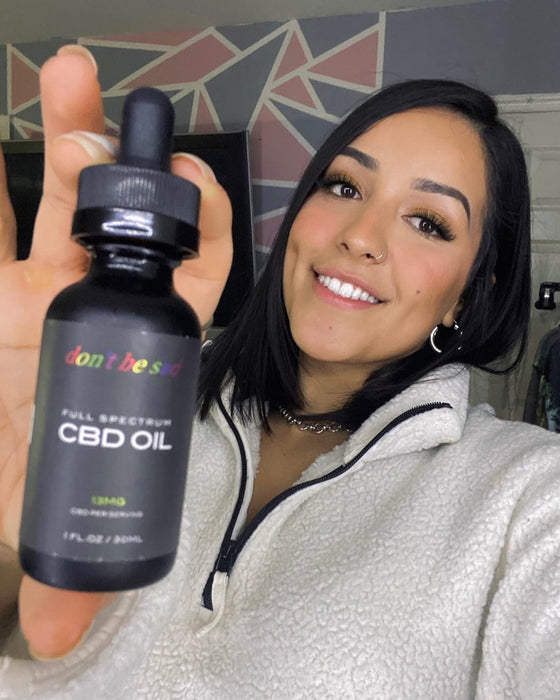 Even though CBD is sought after by so many for not possessing side effects, it is still important to be aware of the possible CBD side effects on your body. To date, there are only a few scientific tests done on CBD with control groups. For more information on this medical alternative, refer to our other blog that explains what CBD is.
Before We Begin
***Medical Disclaimer***
The information provided in this blog is for educational purposes only and does not substitute for professional medical advice.
Readers, please consult a medical professional or healthcare provider if they're seeking medical advice, diagnoses, or treatment. 
CBD Side Effects
Using CBD has become a popular remedy for most ailments, but has anyone studied the downsides? Within an instant our anti-marijuana outlook as a society transformed into seeing the benefits of CBD as a potential aid for a host of medical conditions. CBD is a chemical found in marijuana. CBD doesn't contain tetrahydrocannabinol (THC), the psychoactive ingredient found in marijuana that produces a high. The usual CBD formulation is oil, but CBD is also sold as an extract, a vaporized liquid and an oil-based capsule. Food, drinks and beauty products are among the many CBD-infused products available online. With so many CBD companies flooding the market, it can be difficult to have a consistent experience.  
The FDA has only approved one product that contains CBD called Epidiolex. It was developed to treat two rare forms of epilepsy. During the development of Epidiolex, there were a few notable CBD side effects that occurred, such as: 
interacting with other medications, which may cause severe side effects.

causing liver injury.

anxiety, stress, panic, or sleep disorders.

decreasing appetite.

increasing the risk of sedation and drowsiness when taken with alcohol or medicines to treat.

causing diarrhea.

changing alertness.
In a few instances, side effects can be particular to your situation.
Pregnancy and breastfeeding: Cannabidiol is POSSIBLY UNSAFE to use if you are pregnant or breastfeeding. Cannabidiol products can be contaminated with other ingredients that may be harmful to the fetus or infant. Stay on the safe side and avoid use.
Children: A prescription cannabidiol product (Epidiolex) is POSSIBLY SAFE when taken by mouth in doses up to 25 mg/kg daily. This product is approved for use in certain children 1 year of age and older.
Liver disease: People with liver disease may need to use lower doses of cannabidiol compared to healthy patients.
Parkinson's disease: Some early research suggests that taking high doses of cannabidiol might make muscle movement and tremors worse in some people with Parkinson's disease.
Unanswered Questions
Due to the nature of CBD and how recently it began to hit the market. CBD side effects are still widely unknown. Also, many aspects of using CBD remain unanswered.
What happens with the sustained use of CBD?
What dosage of CBD triggers known risks?
Does the method of consumption affect intake (orally, smoking, vaping, or topical)?
Does CBD affect the developing brain?
How does CBD affect the developing fetus and breastfed babies?
Does CBD affect male fertility, as some studies in animals have indicated?
Side effects, from what is known, seem to be mild among adults. Side effects of CBD include nausea, fatigue and irritability, according to Harvard Health Publishing. CBD can also negatively interact with coumadin/warfarin and grapefruit juice.  
Again, it is crucial to speak with your doctor before starting and CBD products.
As researchers discover more about the positives and negatives of CBD, hopefully, we'll also learn more about our bodies and more natural, alternative ways to keep them healthy beyond copious amounts of prescriptions.
What to Do 
First, stop using the products in question immediately. Most side effects of CBD are mild, but if you're experiencing heightened symptoms or other troubling reactions, contact your doctor or a local clinic. Similarly, if you are taking medication to manage your conditions and worry about how they'll interact with cannabidiol, talk to your physician before beginning to use CBD products.
Also, check the ingredients in your products to make sure your reaction isn't actually due to other factors or some other allergy. Your body may be more receptive to CBD in another formula.
While normally very safe for use in humans, it's still best to proceed carefully at first if you decide to begin using CBD. Start with small servings after consulting your physician. And, if you don't experience any side effects, gradually increase to the optimal serving size for your needs. But if you experience negative reactions to its use, don't risk your health or comfort further.
In short, the CBD side effects discovered while developing Epidiolex lean more to the short-term effects. However, this information is still valuable to both businesses and consumers; many of the long-term effects remain unknown. For this reason, consulting a medical professional is extremely important before beginning to use it for everyday consumption.
The Mental Health Benefits of CBD