Guide to Buying CBD Online: What To Look For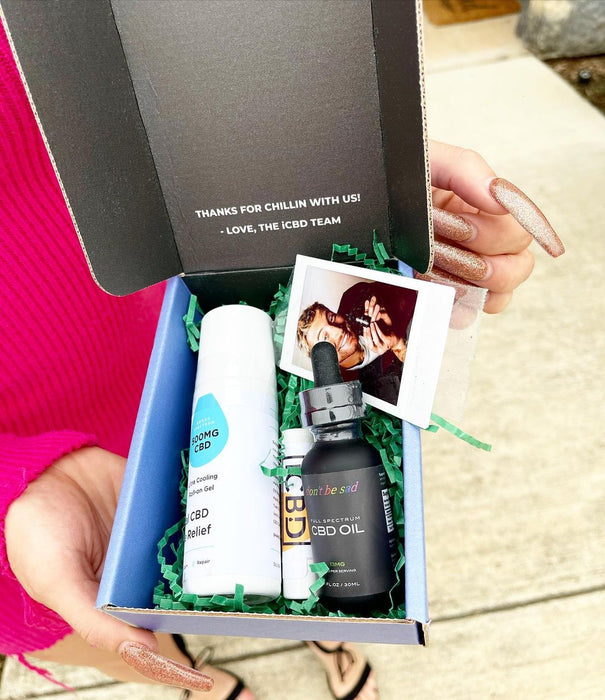 Recently, the CBD industry has grown immensely due to more people searching for natural, non-pharmaceutical solutions to their ailments. Whether someone is experiencing anxiety, insomnia, pain, or chronic inflammation, CBD can be the perfect solution for a lot of people who haven't yet found the product that can address their concerns. Since the growth of CBD products has been so significant, the lack of education surrounding CBD can make it difficult for average consumers to know what they're looking for when buying CBD online. That's where we come in! Below, check out the top tips for buying CBD online and finding high-quality products. 
What is a COA? 
According to Medical News Today, a certificate of analysis (COA) is one of the most important factors to consider when buying CBD online. To break it down into simpler terms, a COA acts as a form of quality control for CBD brands. For example, a COA can be used to confirm whether or not a CBD product online contains the quantities of CBD that the manufacturer claims or advertises. While CBD companies should have a COA available on their website for potential buyers to review, the COA must come from a trusted, third-party source or lab to make sure there is no bias involved.
The COA should detail vital details such as:
How much CBD, THC, CBN or CBC the product contains

Possible contaminants in the product in the form of pesticides or microbes

Possible contamination from heavy metals or chemicals
Types of CBD
If you're not very familiar with CBD, understanding what kind of CBD you're purchasing online can be tough. There is a variety of CBD extracts on the market, but here are the most common and must-know terminology for buying CBD online:
CBD Isolate: These products only contain CBD from the cannabis plant. There are no other compounds, such as THC, present, so you should feel no psychoactive effects. Keep in mind, some research indicates that CBD contains other compounds that may increase its effects. This is known as the "entourage effect". 
Broad-Spectrum CBD: These products contain other compounds found in the cannabis plant, such as CBC, CBN, or terpenes. Broad-spectrum CBD typically contains no THC, but some products may contain trace quantities, so it's important to read the label carefully.
Full-Spectrum CBD: These products contain the same compounds as broad-spectrum products, but they usually also contain low quantities. As mandated by federal law, the products should contain under 0.3% THC since this amount is not enough to create psychoactive effects.
Types of CBD Products
When buying CBD online, another important aspect to consider is the type of product you're going to use to get your intake of CBD. Although the effects tend to be the same across the board, some people may prefer one type of product to use CBD compared to other people. Today, these are the most common CBD products that people buy online:
Oils and Tinctures: CBD oils and tinctures usually have a glycerin, oil or alcohol base and can be taken directly in the mouth through a dropper, or you can add them to food and drinks. There are various strengths and flavors of

CBD oils

and tinctures out there – so it's all a matter of finding what works for you.
Edibles: CBD edibles contain CBD extract but in a delicious, food form. You can buy so many different types of CBD-infused products now, such as teas, chocolates, and gummies. Like oils and tinctures, edibles also are sold in various strengths and flavors. 
Vaporizers: For quick results,

CBD vapes

can deliver CBD extracts through inhalation for consumers. This is one of the newest ways for people to get their intake of CBD, and these products also are offered in a variety of flavors.

 
Creams and Lotions: CBD can also come in the form of topical creams, lotions, and roll-on gels. Some people report feeling the effects immediately with this method, and it is commonly used by athletes for

muscle, joint, and pain relief

. Menthol is often added to these products to create a cooling sensation that further aids in the healing and recovery process.

 
Buying CBD Online: The Key Things to Look For
When shopping for CBD, always pay attention to these following factors: 
1. Potency
The potency of a CBD product is crucial, as it can vary greatly depending on every individual consumers' needs. CBD products usually display dosages in milligrams, and it's recommended to find out what dosage you'll need before you use the product. To determine the dosage, you'll need to know the concentration of the CBD, your weight, and the intensity of the concern you're trying to target. You should also have an understanding of your metabolism, tolerance levels, and how the method of intake can affect results. In general, it's best to start with lower doses and slowly increase them to find out the minimum effective dose.
2. Legitimacy of Brand/Website
Since the CBD industry is not as regulated as other industries, it's up to consumers to find quality products by looking at the manufacturing process. When you find a new brand or website for buying CBD, check the reviews, look for a COA, and look to see if a reliable lab has carried out third-party testing. 
3. Other Additives/Ingredients
Some CBD brands may add in other ingredients to their products to work alongside the CBD, such as carrier oils. You should always check the ingredient label before buying CBD online, as there could be chemicals, flavoring additives, or other compounds that may not be best for your body.
9 CBD Health Benefits that are Sexy