6 CBD Cocktails To Mix Up for Your Next Party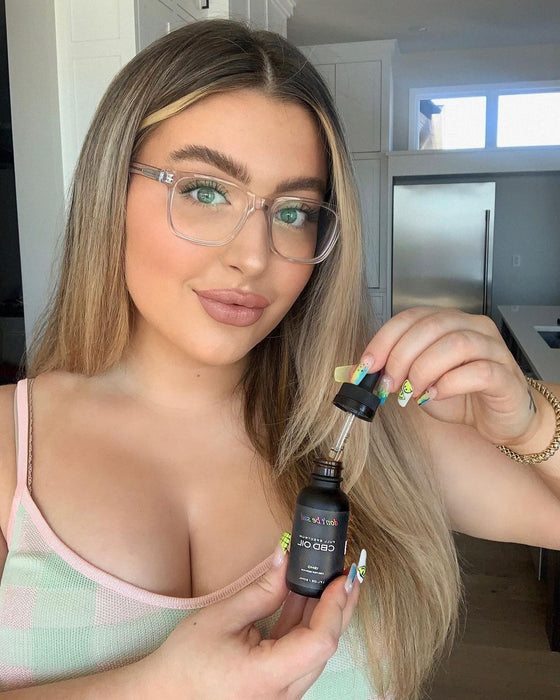 If you have social anxiety these cocktails might be your saving grace; alcohol mixed with a few drops of CBD oil can help mellow you out and calm your nerves when you're drinking in a group setting. Whether its social anxiety before a night out or needing an extra little something to wind down for a long stressful day, these CBD cocktails are exactly what you need! With CBD oils growing popularity your friends would be stoked to try out your "cool" CBD cocktails. When choosing the right CBD oil look no further than iCBD's full spectrum CBD oil which you can get here!
CBD oil has become all the rage over the last decade and it's not going away! Consumers are LOVING the effects it has on anxiety, pain management, and inflammation to name a few. Recently CBD coffee has shown to be very beneficial and a life changer for so many, so why not try CBD in your other favorite beverage? Check out iCBD 's article for some awesome CBD coffee products and recipes here!
With spring here and summer approaching this cocktail is the perfect refreshing treat! This recipe calls for fresh watermelon which sounds simply to die for. Not only is the mouthwatering watermelon going to make you chill out but so will the CBD that you add into this salivating cocktail!
Lavender has so many calming properties and paired with CBD oil this cocktail is sure to be the ultimate "chill vibe" to start your night right!
If you love tangy tart drinks, this is the one for you! In terms of CBD cocktails this bubbly refresher is the perfect start to any hot spring/summer day! This recipe calls for a salt rim but instead you could try a sugar lime rim for a fun twist.
Margs are ALWAYS a good idea but a marg with CBD oil now that's special! In terms of CBD cocktails this is a must. Not only is this the picture perfect drink for a night out or a night in, it is the perfect drink to help mellow you out for what will surely be an unforgettable night.
Who doesn't love a refreshing mint julep? This recipe is a game changer for those of who are obsessed with all things minty fresh. To kick it up a notch you could even get mint flavored CBD oil. The best part about this cocktail is the jalapeños too add that extra spice everyone needs in their life;)
Out of all the CBD cocktails this is by far the coolest! We all love tequila and this drink is the perfect mix of all our favorite things. We've got matcha, mint, agave, lime, and CBD oil. If you want to impress your friends with a CBD cocktail, this is the one to go with! If you're still on the rocks about what exactly CBD is, head over to iCBD to check out all the ins and outs of CBD oil!
Should You Try CBD Shampoo? Let's Discuss!